In our If I Fits I Sits competition we asked you to show us your pets in their favourite seats, and you did not disappoint! We had almost 200 entries, with such a variety of animals, from dogs and cats to guinea pigs and tortoises! Now the votes have been counted we can announce the winner of a £300 Atlantic Shopping voucher and specially designed pet parcel...
Winning Entry
With the most votes out of all the entries, we are delighted to announce that the winner is Sarah Stott and her mischievous cat Mittens! Congratulations! Mittens has chosen quite an unusual seat, but if she fits she sits!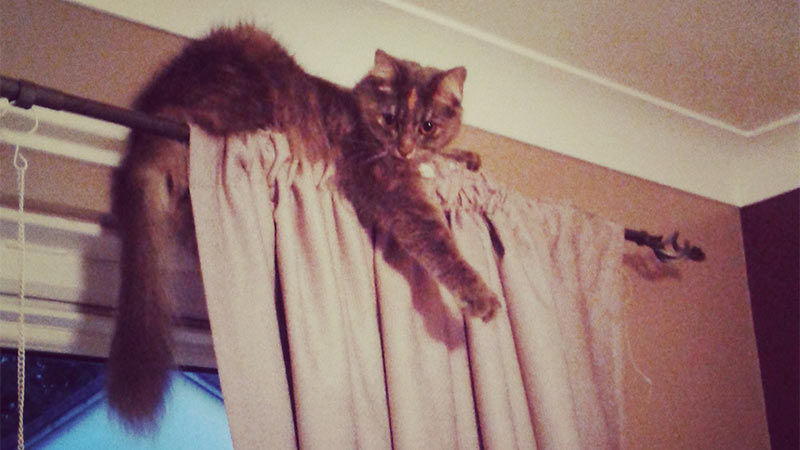 We want to say a huge thank you to everyone who has entered and voted in the competition, and a special thanks to all the pets for being such good sports! It has been great to see so many funny and cute entries! Here are a few of our favourites...
74 Votes

I like this sitting place best!

10 Votes

No seat for humans!

7 Votes

Lilah's bed now!

7 Votes

Sofa Slob

5 Votes

Are you talking to me!

5 Votes

I'll just have the salad!

5 Votes

Kitty's Night In!

4 Votes

Was it the wine or the walk that made Toffee sleepy?

3 Votes

Barry in his favourite chair.

3 Votes

Tortoises carry their favourite seat with them!

3 Votes

Cosy fit snuggles.

3 Votes

Reserved for cats… I don't think so!

3 Votes

Guinea pig Amber has her own bed!

2 Votes

Where's my knife and fork?

1 Vote

Looks like someone's had a long day...
An Honourable Mention...
We couldn't resist giving this little pug a special mention! He clearly knows how to work those puppy dog eyes to get out of trouble!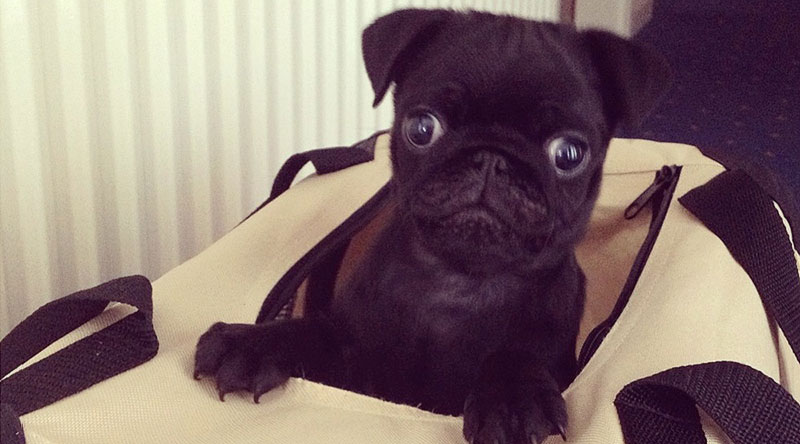 Want your furry friends to feel more included in the home? With the help of three experts in interior design and family life, we have created the ultimate guide to designing a home for the whole family to enjoy. Be sure to keep checking back on our website as well as our Facebook and Twitter pages for future competitions and brand new product offers!
Terms & Conditions
Eligibility:
1. The promotion is open to UK residents, customers and non-customers aged 18 or over and excludes employees of Atlantic Shopping and their immediate families, or anyone professionally connected to the creation and administration of the promotion. Proof of eligibility must be provided on request. One entry per day.
2. The competition opens on the 1st of August 2016 and closes at 23:59 on the 25th of August 2016.
Agreement to the Official Rules:
1. Participation or submission of an entry into the Competition constitutes your full and unconditional agreement to and acceptance of these terms and conditions/Official Rules and the decisions of the Promoter, which are final and binding. Winning a Prize is contingent upon fulfilling all requirements set forth herein. The winning entry will be selected via voting, but should entries require judgment, the winning entry will be selected by an internal panel and their decision is final. The decision of the judges is final and no correspondence will be entered into.
To enter:
1. Submit an original photo of your pet, vote for a photo and share your entry via a social channel of your choosing.
2. A photo is mandatory and in the event that the specified photo is not provided or original, the entry will be considered incomplete and therefore invalid. The winner will be notified on August 29th 2016 via email.
3. The winner must confirm acceptance of their prize via email and provide their address within 2 days. In the event that a claim for the prize and address is not received by the Promoter by the specified time and date, the Promoter reserves the right to withdraw prize entitlement and award the prize to a reserve selected at the same time as the original.
4. Consumers must enter the competition via the stated mechanic. We regret that we are unable to accept postal entries. Any entries attempted through the use of agencies or robotic, repetitive, automatic, programmed, or similar methods will be void. No bulk, automated or third party entries. Late, incomplete or corrupt entries will not be accepted.
5. All images submitted must be the work of the individual submitting them and must not have been published elsewhere (excluding social media) or have won a prize in any other photographic competition. Entrants must ensure that the photographs they are submitting are their own work, that they own the copyright for them and that they do not infringe the copyright or other rights of any third party or any laws.
6. Entrants will retain copyright and moral rights in their submitted images however, by entering, all entrants:
(a) grant Atlantic Shopping non-exclusive rights to use the images after the competition has closed.
(b) grant Atlantic Shopping non-exclusive rights to use the images to promote the competition the images were submitted to or for similar future competitions within a five year period of the winners of the competition being announced;
(c) agree that the use referred to at Clause 8(a) above may include publishing, displaying or otherwise reproducing the images (whether on the internet, on Atlantic Shopping's website (Atlanticshopping.co.uk), in exhibitions or otherwise) provided such use is for the purposes of promoting the competition either during, or after the completion has closed, and for similar future competitions only; and
(d) agree that Atlantic Shopping may contact them using the contact details they provide to discuss potential use of the images beyond promotion of the competition. Such discussion and negotiation will be independent from the competition and will not affect entrants' chances of winning.
7. Atlantic Shopping will ensure the photographer will always be credited whenever his or her image is used and published by Atlantic Shopping.
8. It is the responsibility of each entrant to ensure that any images they submit have been taken with the consent of anyone who is identifiable in that image or the consent of their parent/guardian if they are under 16 and that they have been advised of the purpose of the submission and that their photograph may be published by Atlantic Shopping. Should the image be shortlisted, you will be contacted to provide a written consent for use by the individual (or parent). The photograph can only be considered for the prize or shortlist with this consent.
9. Limitations of liability: To the fullest extent possible in law, the Promoter and the promotional parties do not accept any responsibility or liability for:
(a) Inaccessibility or unavailability of the internet or the website or any combination thereof.
(b) Any injury or damage to participants or their pets upon delivery and/or use of their prize.
(c) Any system failures of the website or any of our promotional third party partners.
(d) Neither can we be held responsible for the failure to fulfil the obligations of any third parties involved in this Promotion, although we will always endeavour to minimize the effect to the participant of any such failure.
Entry Period:
10. The competition opens on the 1st of August 2016 and closes at 23:59 on the 25th of August 2016.
The Prize:
11. One winner will win the online voucher and a pet parcel for their pet. Voucher equates to the value of £300, and the pet parcel equates to the value of up to £50. There is no purchase requirement. The pet parcel cannot be replaced for any other cash or prize alternatives. In an event where the total order value is less than £300, no cash or monetary difference of any kind or of any value will be provided to the winner. Orders over the value of £300 can still be placed but the difference will be paid by you, the purchaser. There are no cash or prize alternatives available in whole or part except in the event of circumstances outside the control of the Promoter, in which case the promoter reserves the right to substitute similar alternatives of equal or greater value.
12. Offer is valid until 31st December 2016. Offer available exclusively online at www.atlanticshopping.co.uk/. This offer is available to Retail Customers only. It is not available to Atlantic Shopping employees. Atlantic Shopping reserves the right to withdraw or amend this offer at any time without prior notification. Atlantic Shopping prices are subject to change at any time. Atlantic Shopping's Terms and Conditions apply in respect of all products and services provided.
13. By entering the Promotion, prize winners acknowledge that they may be required to participate in publicity relating to the Promotion without further consent or payment. Such publicity may include, without limitation, the entrants' names and/or images, statements made by the entrants concerning the Promotion and/or prizes and photographs or moving images of the entrants or their pets taken as part of the promotion.
14. The Promoter's decision is final and binding in all matters and no correspondence will be entered into. Details of the winner can be found by contacting Atlantic Shopping, Britannic Warehouse, 142 Sandpits, Birmingham B1 3RJ
15. The Promoter acknowledges that this promotion is in no way sponsored, endorsed or administered by, or associated with Facebook and release Facebook of any and all liability in relation to this promotion. Any information provided by you under this promotion is provided to the Promoter and not to Facebook. Any entries considered to be in breach of these terms and conditions will be excluded. The Promoter reserves the right to amend these terms and conditions at any time.
Disputes:
16. This competition, and any dispute or claim arising out of or in connection with it, shall be governed by and construed in accordance with English law.
17. You irrevocably agree that English law applies and the exclusive jurisdiction of the United Kingdom Courts shall prevail to settle any dispute or claim that arises out of or in connection with this Promotion.
Cancellation or Postponement:
18. The Promoter reserves the right to cancel or postpone the promotion.
Conduct of participation:
19. Participants in the Promotion agree to be bound by these Terms and Conditions. The Promoter reserves the right at its sole discretion to disqualify any individual found to be tampering with the operation of the Promotion or website, or to be acting in any manner deemed by the Promoter to be in violation of the Terms and Conditions; or to be acting in any manner deemed by the Promoter to be disruptive.
Details of the winner can be found by contacting the promoter:
Atlantic Shopping, Britannic Warehouse, 142 Sandpits, Birmingham B1 3RJ
Email: comp@atlanticshopping.co.uk