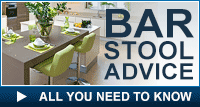 There are no products in this area
Perhaps you have come from an old link?
When stepping into a bedroom, the focal point is often the bed, being the first piece of furniture that catches the eye. This is only natural, as the bed is the centrepiece of the room and is the defining characteristic of a bedroom, and so to give that individuality, Atlantic Shopping stock...

Headboards are what give a bed its unique character, making a statement about the rest of the bed which is usually covered with bedding! Added at the head of a bed in the past, the headboard was purely functional, keeping the pillows and such in place, but..

Sleigh beds are a particular design of bed, opulent with both a padded headboard and footboard that curve away from the bed in a distinctive fashion. The headboard of a Sleigh bed is considerably larger than the footboard, giving it a characteristic, sleigh-like look, hence...